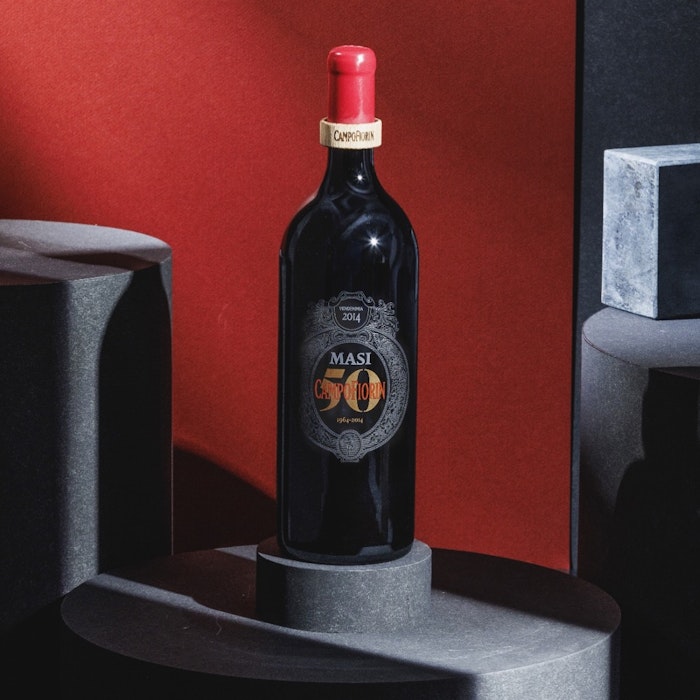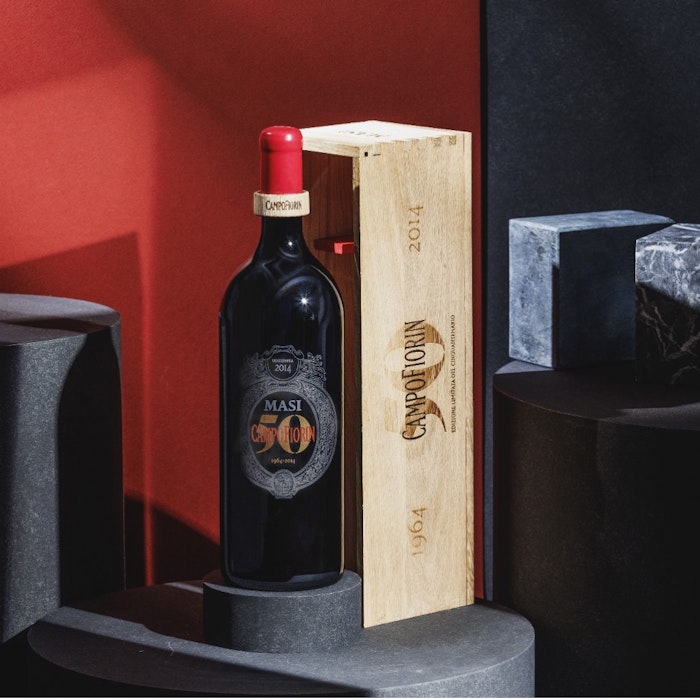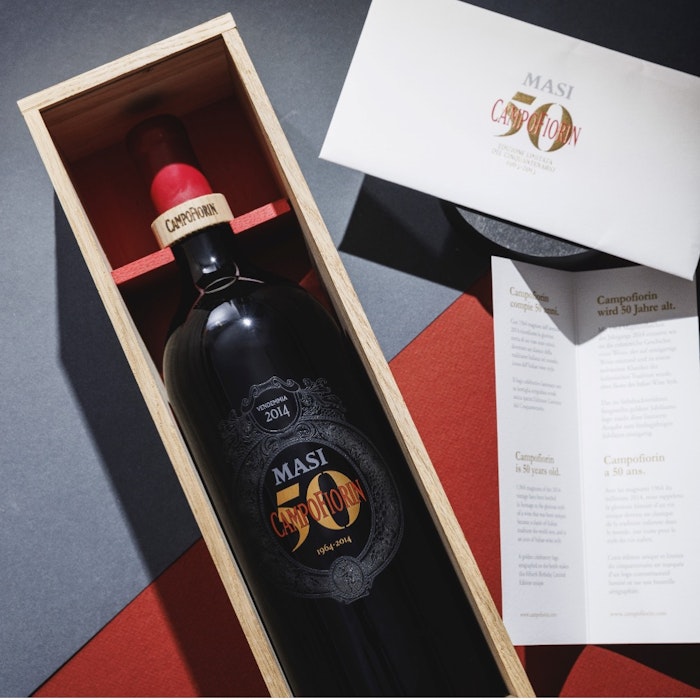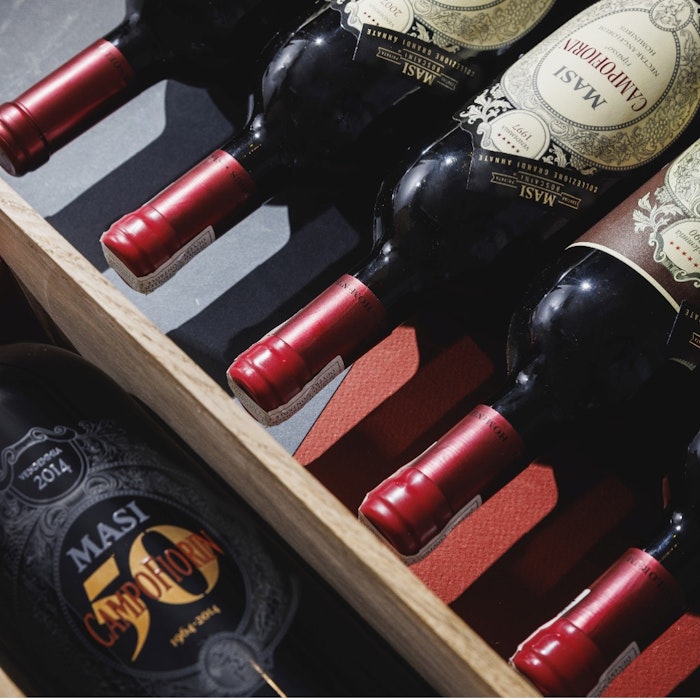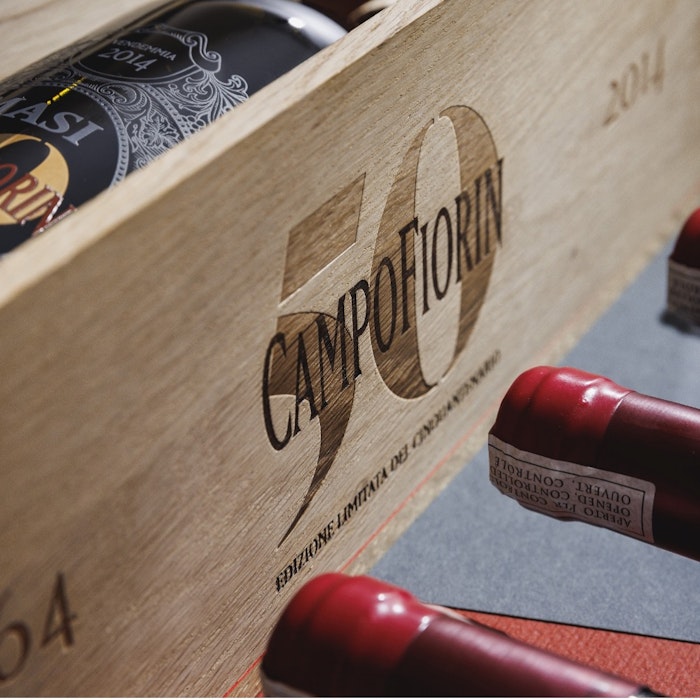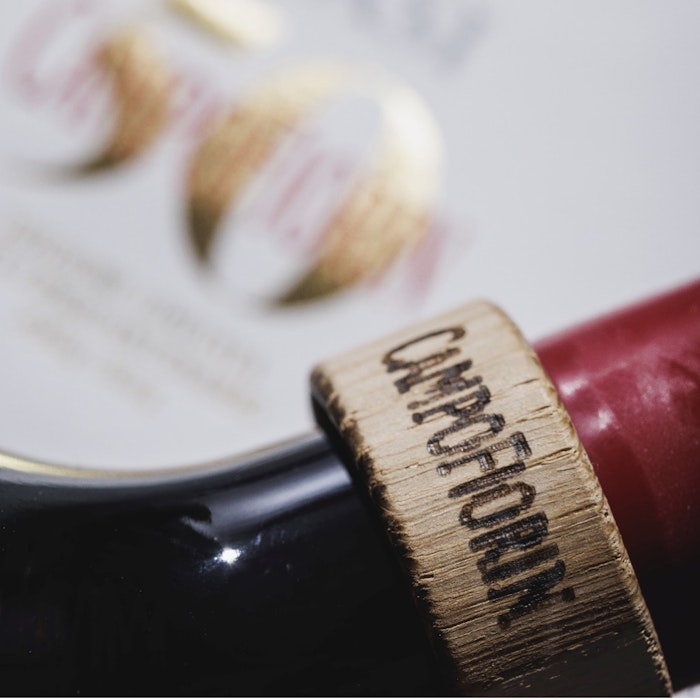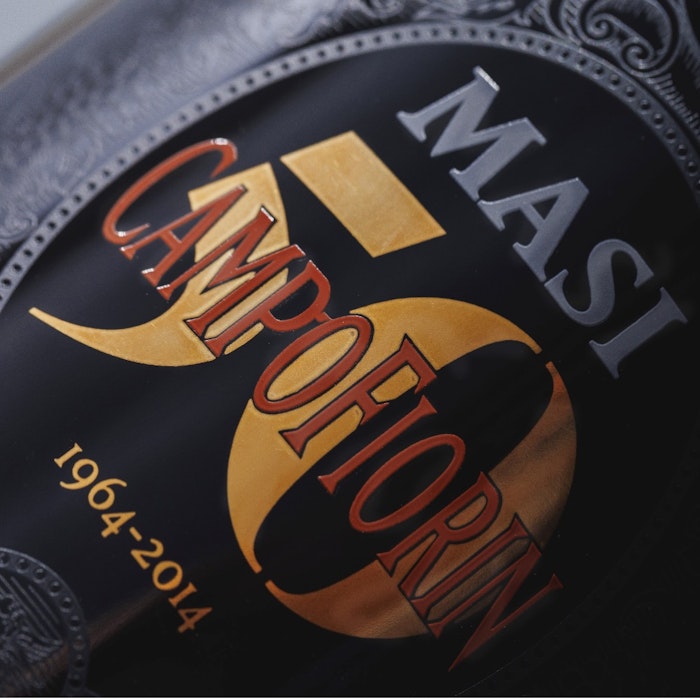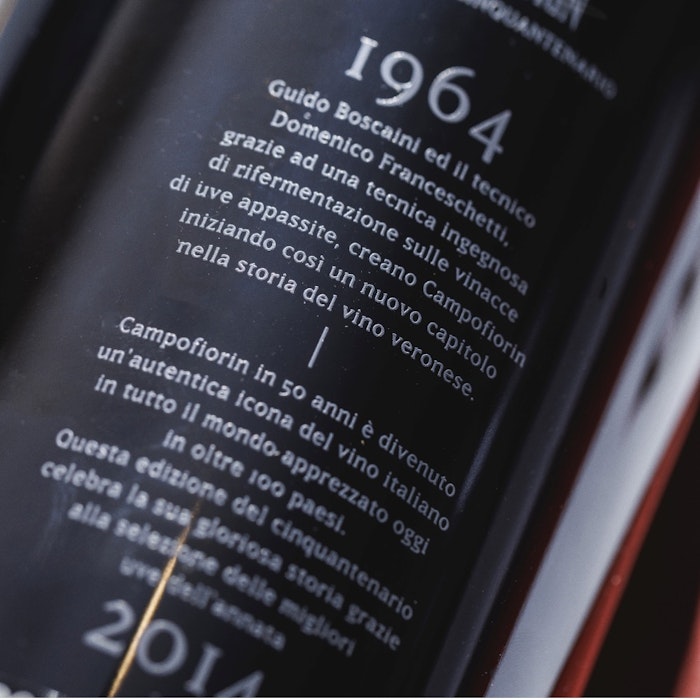 SPECIAL EDITION | MAGNUM CAMPOFIORIN 2014 ANNIVERSARY 50 YEARS | 1,5 l



Grape variety
Corvina, Rondinella, Molinara




Info
Contains Sulphites - Product of Italy
Special Edition
Campofiorin was a brilliant idea of Guido Boscaini stemming from the need to conciliate the cordial simplicity of the Valpolicella with the complexity of the Amarone.
The technique used is re-fermentation on the marc of dried grapes.
The result is a triumph of aromas and perfumes, enriched by smooth, refined tannins typical of a wine obtained through appassimento, which in 50 years has become a point of reference for the territory of Verona, winning over more than 300 million consumers worldwide.
What really makes the Campofiorin 2014 unusually prestigious and truly excellent, however, is the selection of grapes: 2014 is a vintage that was not particularly favourable for the Amarone, hence the best grapes were donated to this red with its unmistakeable style.
Pairings
Exceptionally versatile. Good with pasta dishes dressed with rich sauces (meat or mushrooms); grilled or roast red meat, and game. Ideal with well-aged cheese.