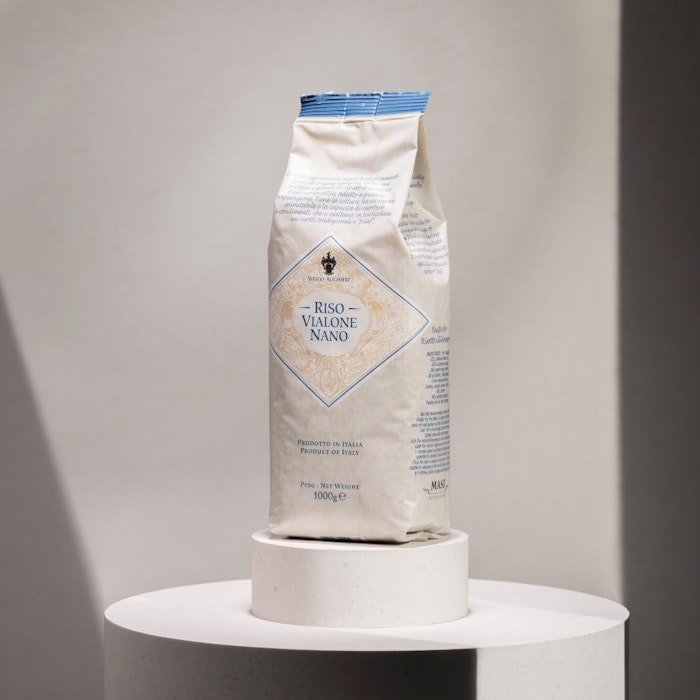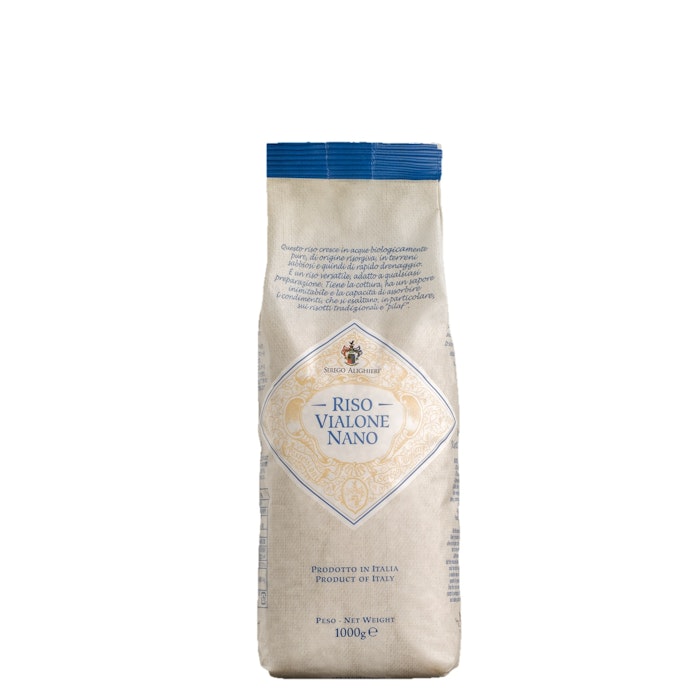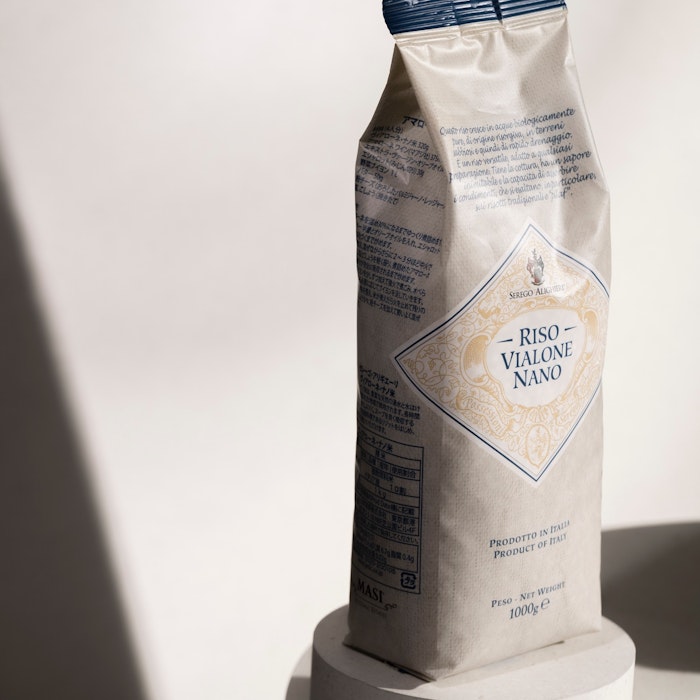 RISO DELLE POSSESSIONI | Vialone Nano Rice
This fine variety of rice, particularly well suited to the making of risottos, comes from ancient rice fields that once belonged to the Serego Alighieri family sited in the heart of the traditional production zone on the plains south of Verona and bordering the province of Mantua.

Tasting notes
Look: small oval grains. Opaque white colour.
Palate: full bouquet with delicate hints of herbs, but very clean tasting.
Pairings
Versatile and useful for all rice dishes, from the antipasto stage to the dessert stage of a meal. Particularly suitable for making risottos thanks to the large amount of starch released on cooking and the ability to absorb flavourings easily.