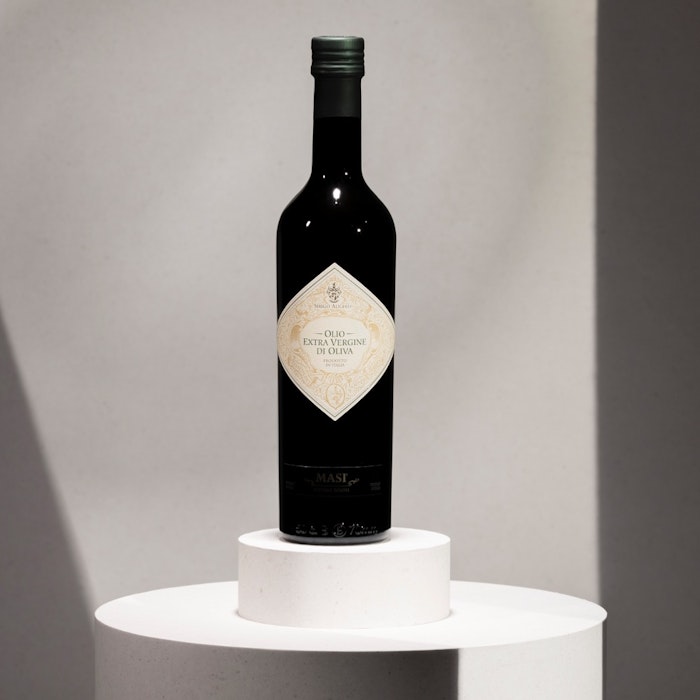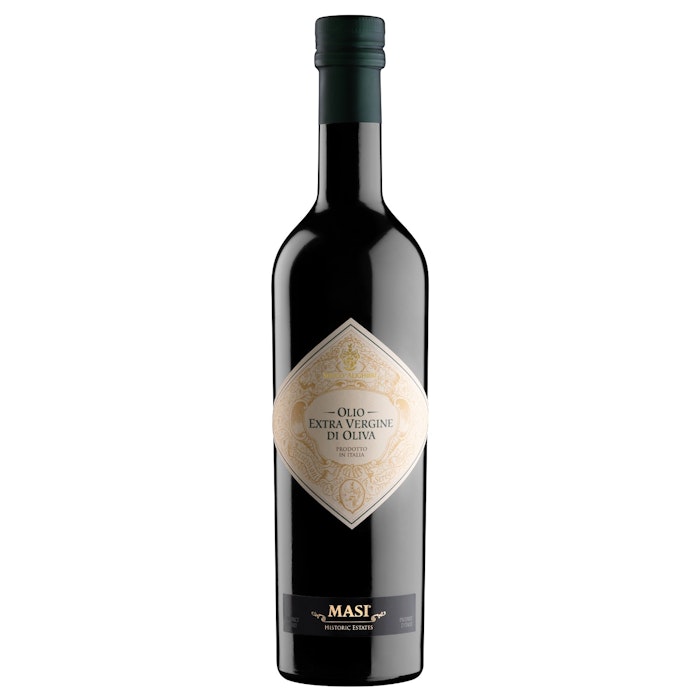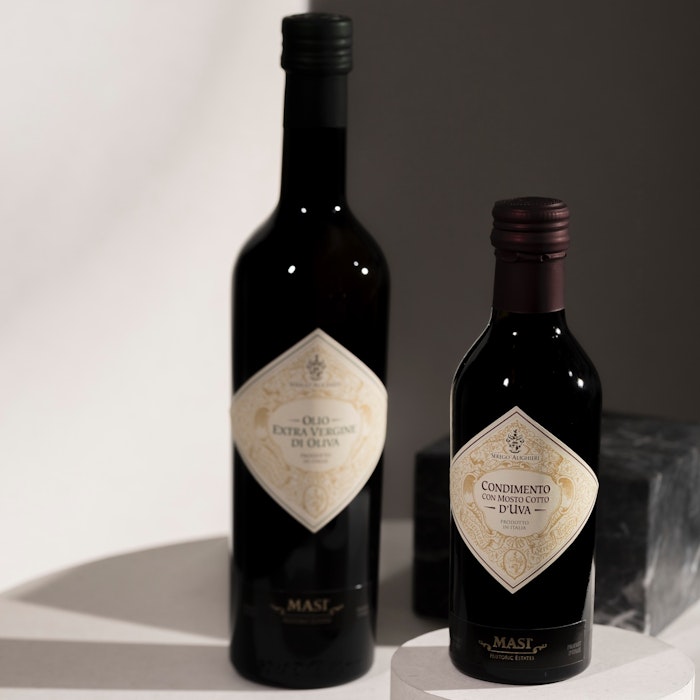 OLIO DELLE POSSESSIONI | Olio EVO della Valpolicella
Extra-virgin olive oil with delicate, fruity and spicy taste. The olives, picked by hand and pressed with ancient granite mill-stone wheels called "molazze", come from the historic Possessioni dei Conti Serego Alighieri estates in Valpolicella Classica.

Tasting notes
Look: golden yellow with green reflections.
Nose: intense but delicate and gentle.
Palate: soft and delicate, with intriguing hints of almonds.
Pairings
Has many uses in the kitchen, but particularly good with
first courses in the Mediterranean style. Good with vegetable soups and for the dressing of pulses. Good for white meat and freshwater fish. Ideal as a condiment for raw, cooked and grilled vegetables, cured meat (carpaccio) and for making sauces such as mayonnaise.