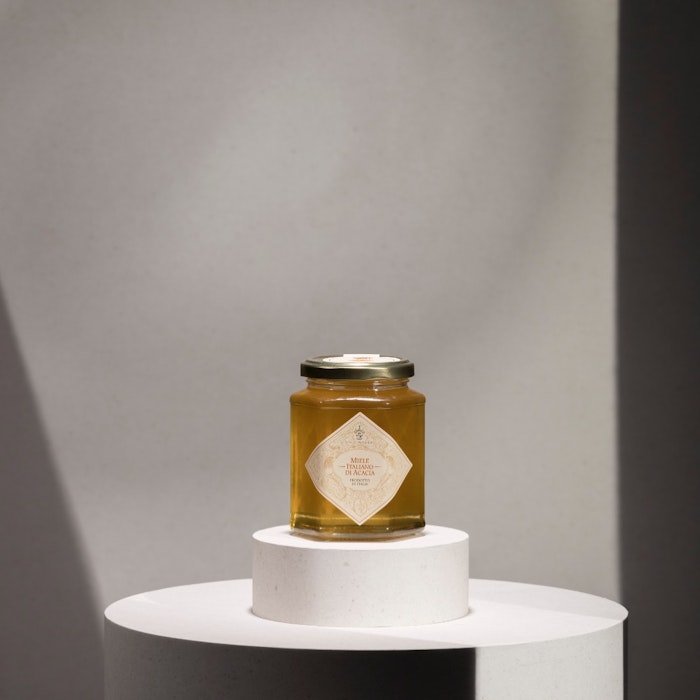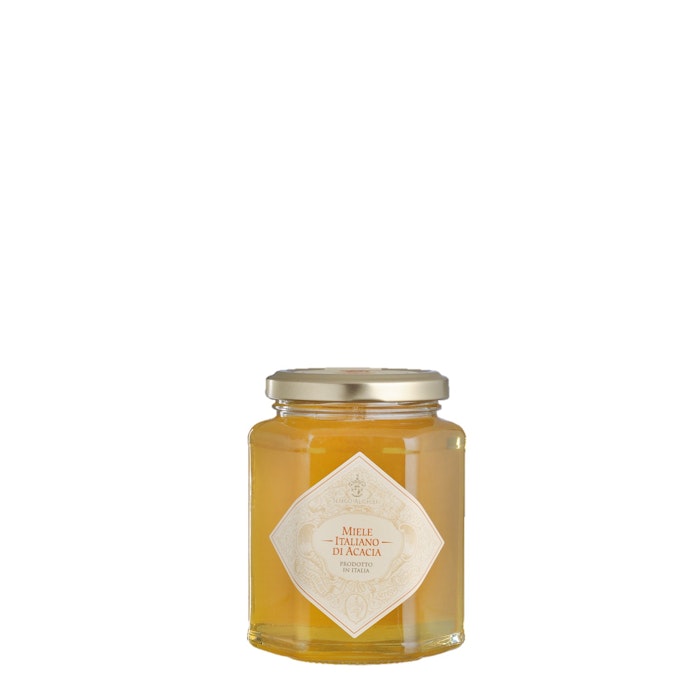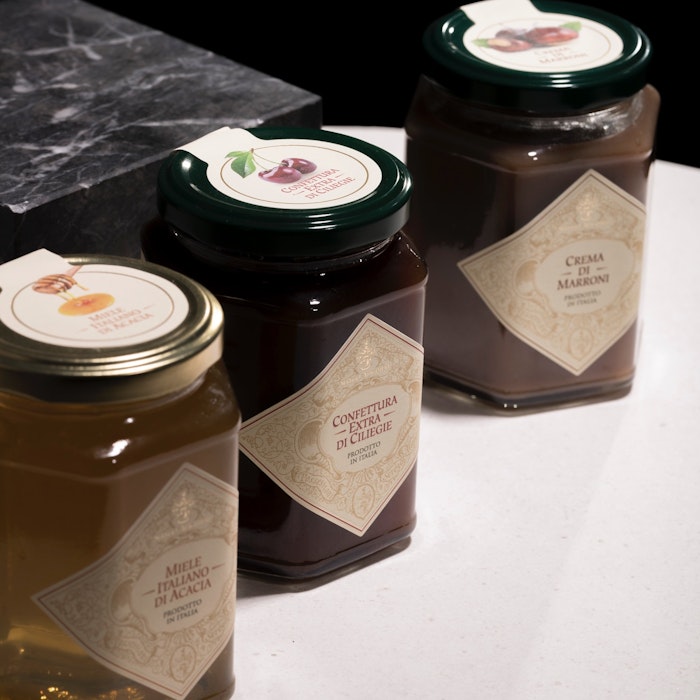 MIELE ITALIANO | Italian Acacia Honey
This acacia honey comes from nectar collected in spring flowering in the hills. Attractive flower aromas and delicate flavour with a fine and lengthy bouquet. A good source of energy.

Tasting notes
Look: liquid, clear and limpid. Pale yellow colour tending to completely clear.
Nose: floral perfume, delicate and attractive.
Palate: very sweet taste with fine and delicate aromas.
Pairings
A natural sweetener for hot and cold drinks; ideal also as a spread for a healthy breakfast or snack. Frequently used in cake-making. Excellent with gorgonzola, herb-flavoured or strong-tasting cheeses. The naturalness and digestibility of this product make it particularly good for very young children and for those on a healthy natural diet.