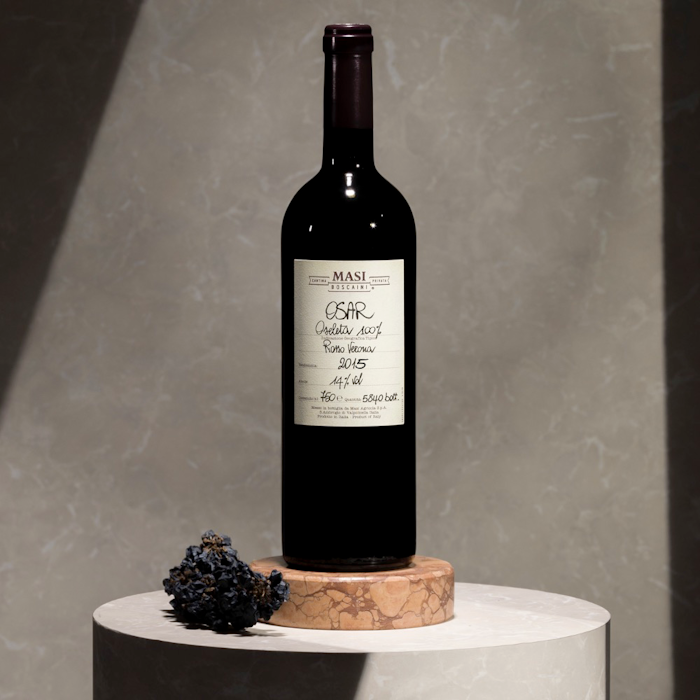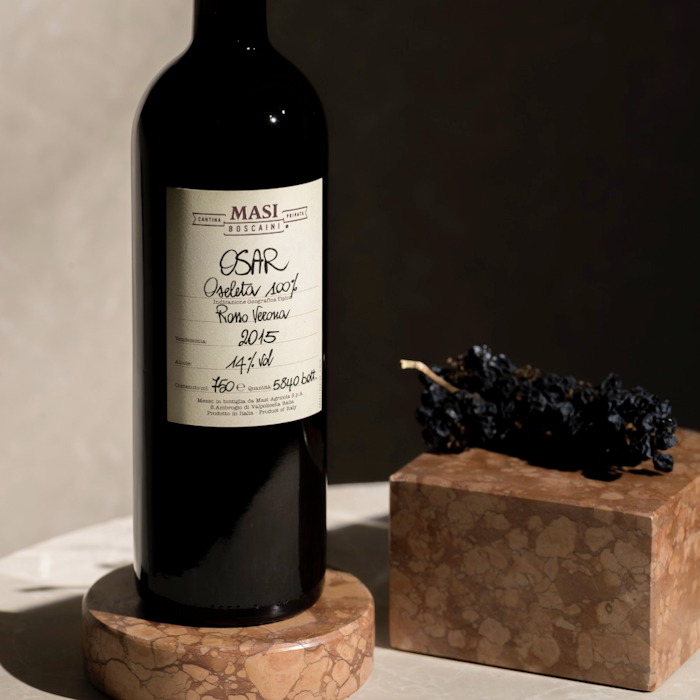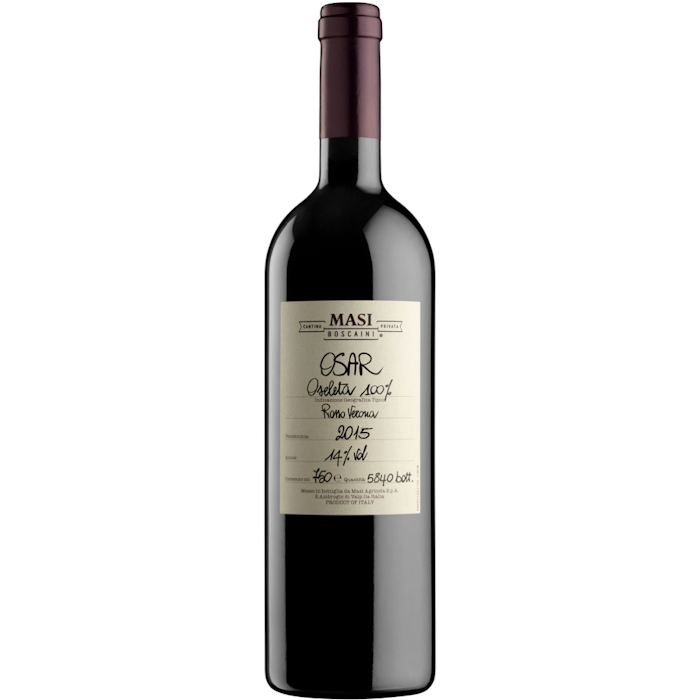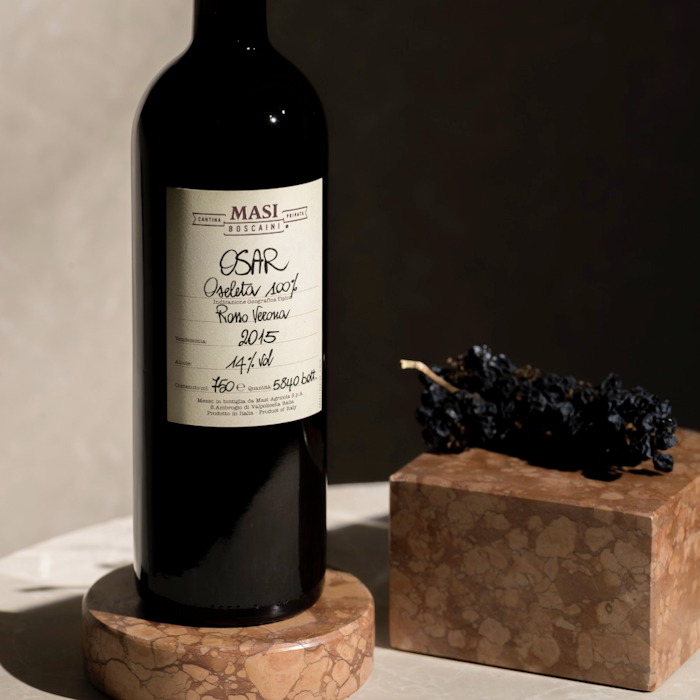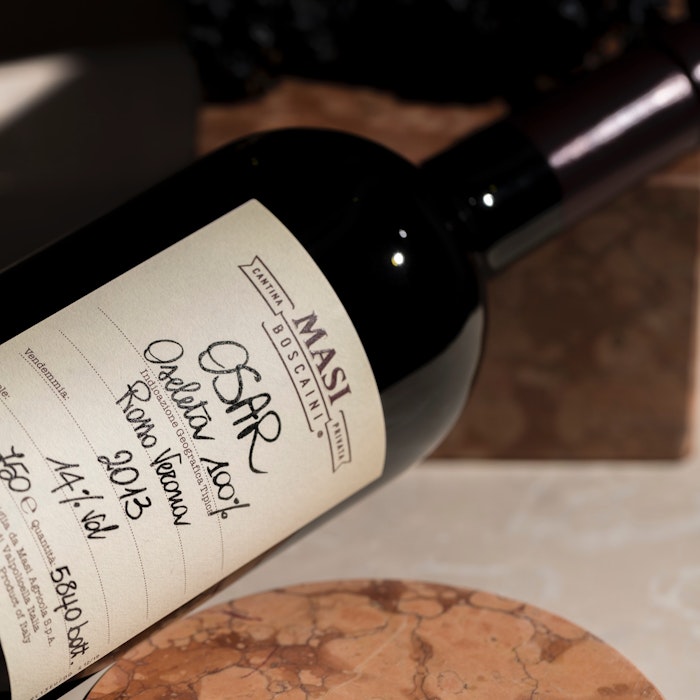 OSAR | Rosso Verona IGT | 0,75 l
Osar is a wine with surprising structure and complexity, unusual for its full-bodied nature, colour and tannin content. Made with the ancient Veronese grape variety, Oseleta, which was rediscovered and replanted by Masi in the 1980s, it tells a unique story in the history of winemaking in the Venetian regions and its success is a triumph of the Masi technical team.
Discover the 6 PACK bottles at the special price of 312€ |

330 €








Info
Contains Sulphites - Product of Italy
Pairings
Big wine with structure and complexity suitable to go with red meat, game and strong cheeses.