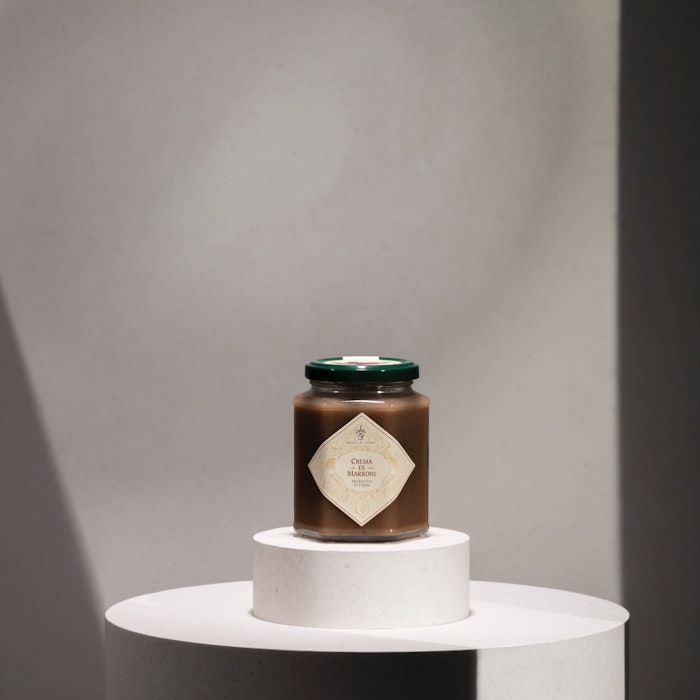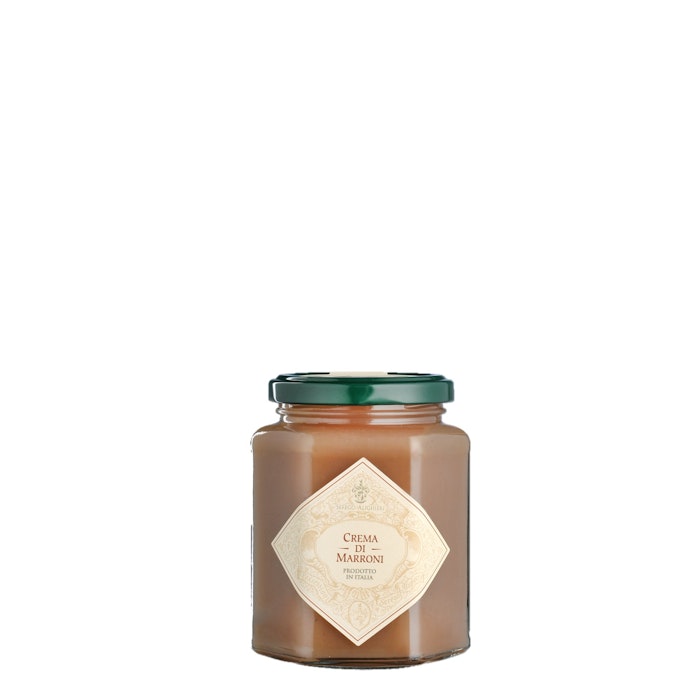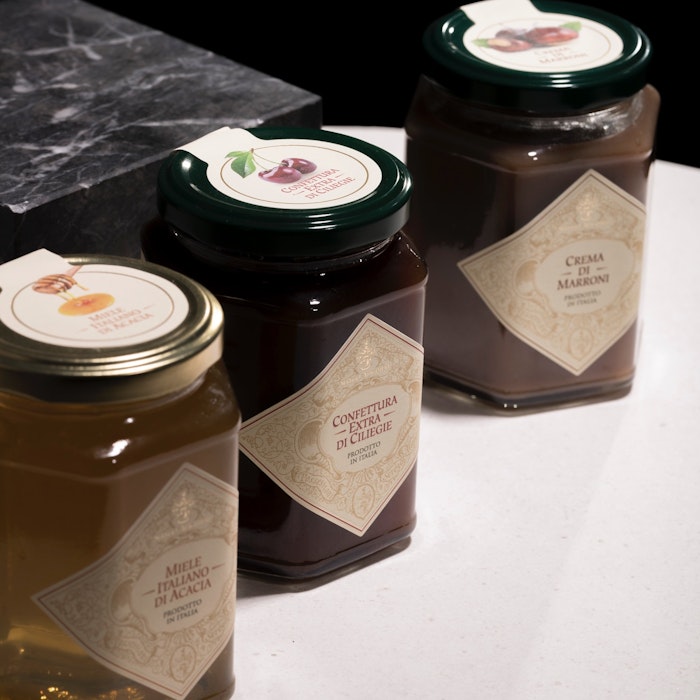 CREMA DI MARRONI | Chestnut Spread
This authentic spread is hand-made using peeled chestnuts mixed with sugar and cooked in small pans to reach and soft and concentrated texture. As tradition dictates, the spread is delicately flavoured with vanilla.

Tasting notes
Look: light chestnut colour.
Palate: typical and refined, with a slight hint of vanilla.
Soft, creamy and compact in texture, but easy to spread.
Pairings
Excellent spread on bread or biscuits for a nutritious snack.
Good in cake-making for the preparation of sweet, seasonal delicacies.