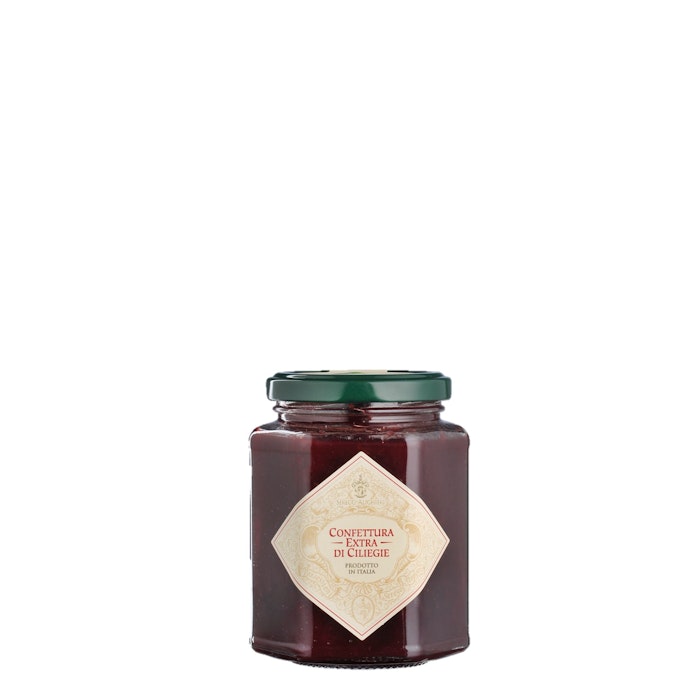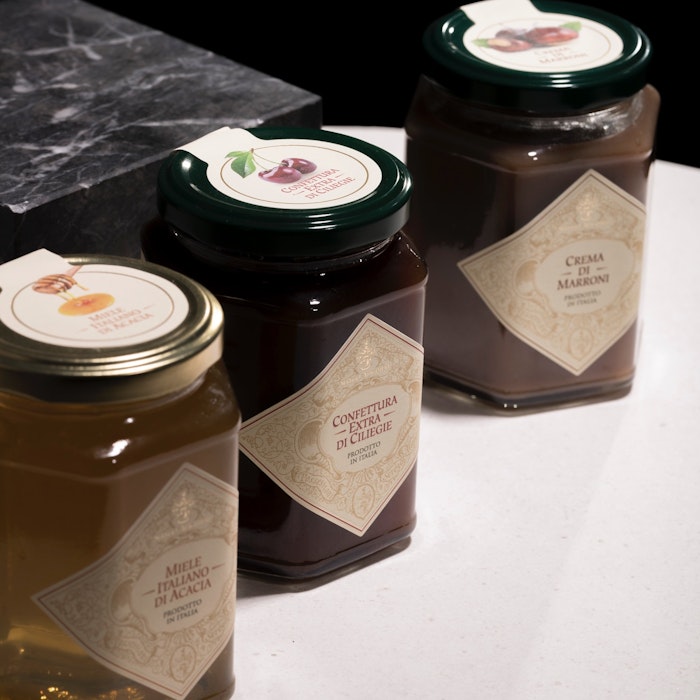 CONFETTURA DI CILIEGIE | Confettura extra di ciliegie

Tasting notes
Look: brightly coloured.
Palate: refined taste, soft and easy to spread with bits of fruit in the jam.
Why we like it
This jam is hand-made from de-stoned cherries and sugar, cooked to the right consistency with juicy bits of fruit. Delicate in taste, easily spreadable, and particularly suitable for the making of desserts and tarts.
Pairings
Excellent spread on bread or crackers for breakfast or for a snack; good for making fruit tarts and desserts. A good condiment for ricotta and fresh cheeses.