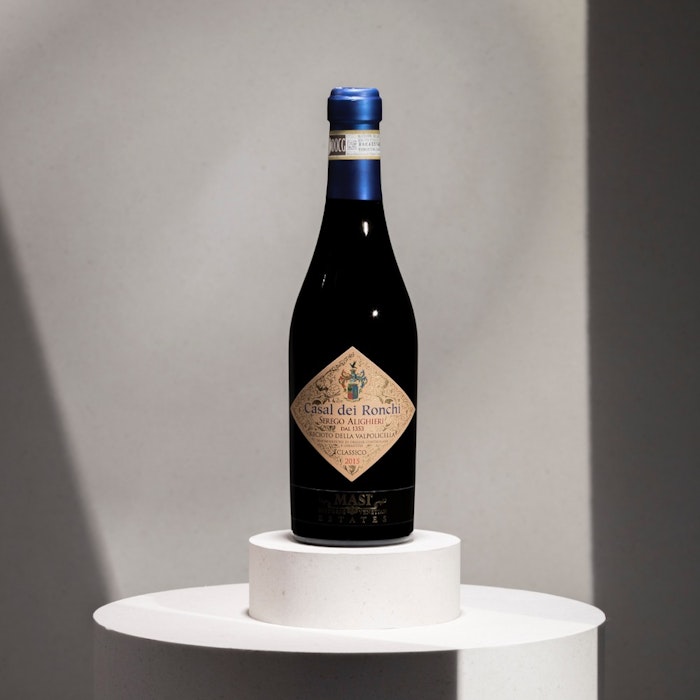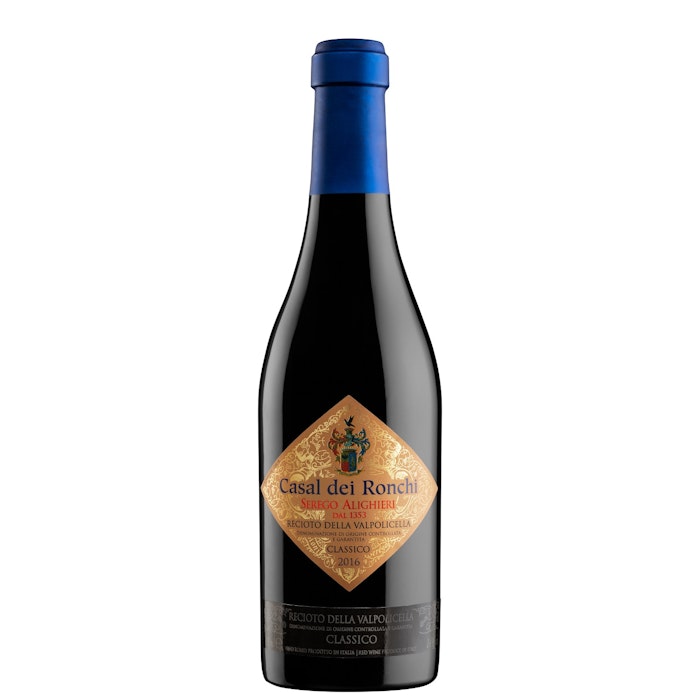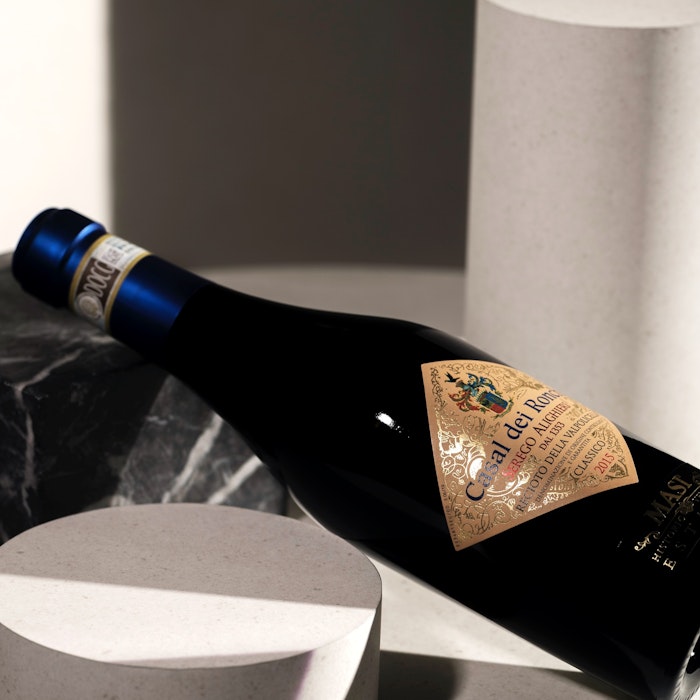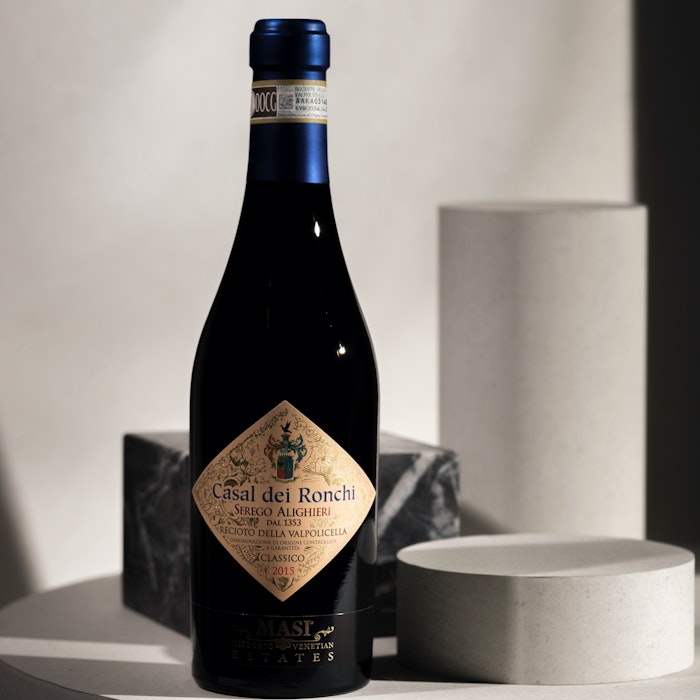 CASAL DEI RONCHI | Recioto Classico DOCG
Discover the 6 PACK bottles at the special price of 198€ |

216 €



Grape variety
Corvina, Rondinella, Molinara clone Serego Alighieri.




Info
Contains Sulphites - Product of Italy
Why we like it
A noble, traditional, sweet dessert red wine from the Valpolicella region, this Recioto comes from the ancient Casal dei Ronchi vineyard on the Possessioni Serego Alighieri estate.
Made from the classic blend of Corvina, Rondinella and Molinara grapes, laid out for the winter to rest on bamboo racks in drying lofts during the Appassimento process. The resulting wine is highly aromatic, fruity and smooth.
Pairings
Excellent after-dinner wine. Goes very well with millefeuilles, country-style tarts, fruit pies, panettone and strawberries. Good with mild cheeses and gorgonzola.