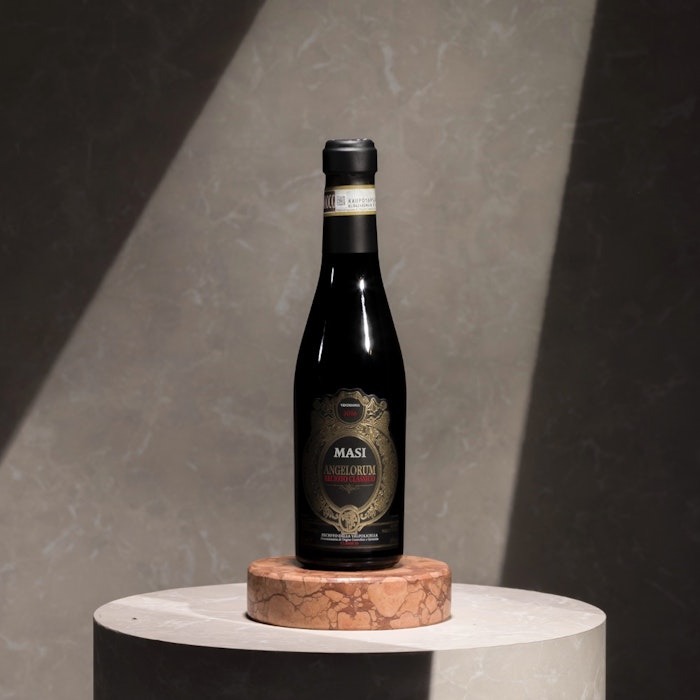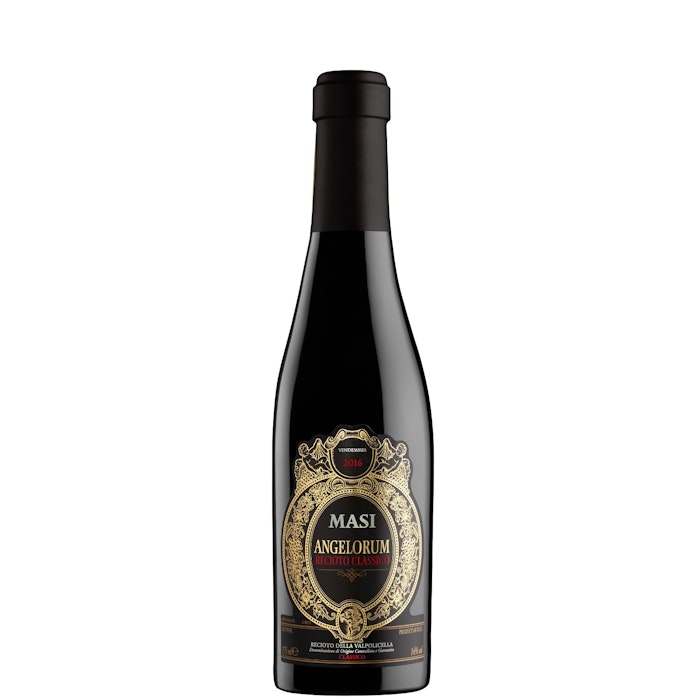 ANGELORUM | Recioto Classico DOCG | STICK | 0.375 l
Discover the 6 PACK bottles at the special price of 126€ |

138€



Grape variety
Corvina, Rondinella, Molinara




Info
Contains Sulphites - Product of Italy
Why we like it
The historic,red dessert wine of theValpolicella region.
The ancient traditional grapes, Corvina, Rondinella and Molinara, are picked in hillside sites to be laid out for Appassimento on bamboo racks in drying lofts during the winter months.
The grapes shrink in the drying process to make aromatic, fruity wines that are smooth and refined, with a wonderful balance of alcohol, sugar and structure.
Pairings
Excellent as an after-dinner wine.
Good with country-style desserts and with fruit, tarts, pastries and panettone.
Good also with gorgonzola cheese.